Sigma Alpha Epsilon arrives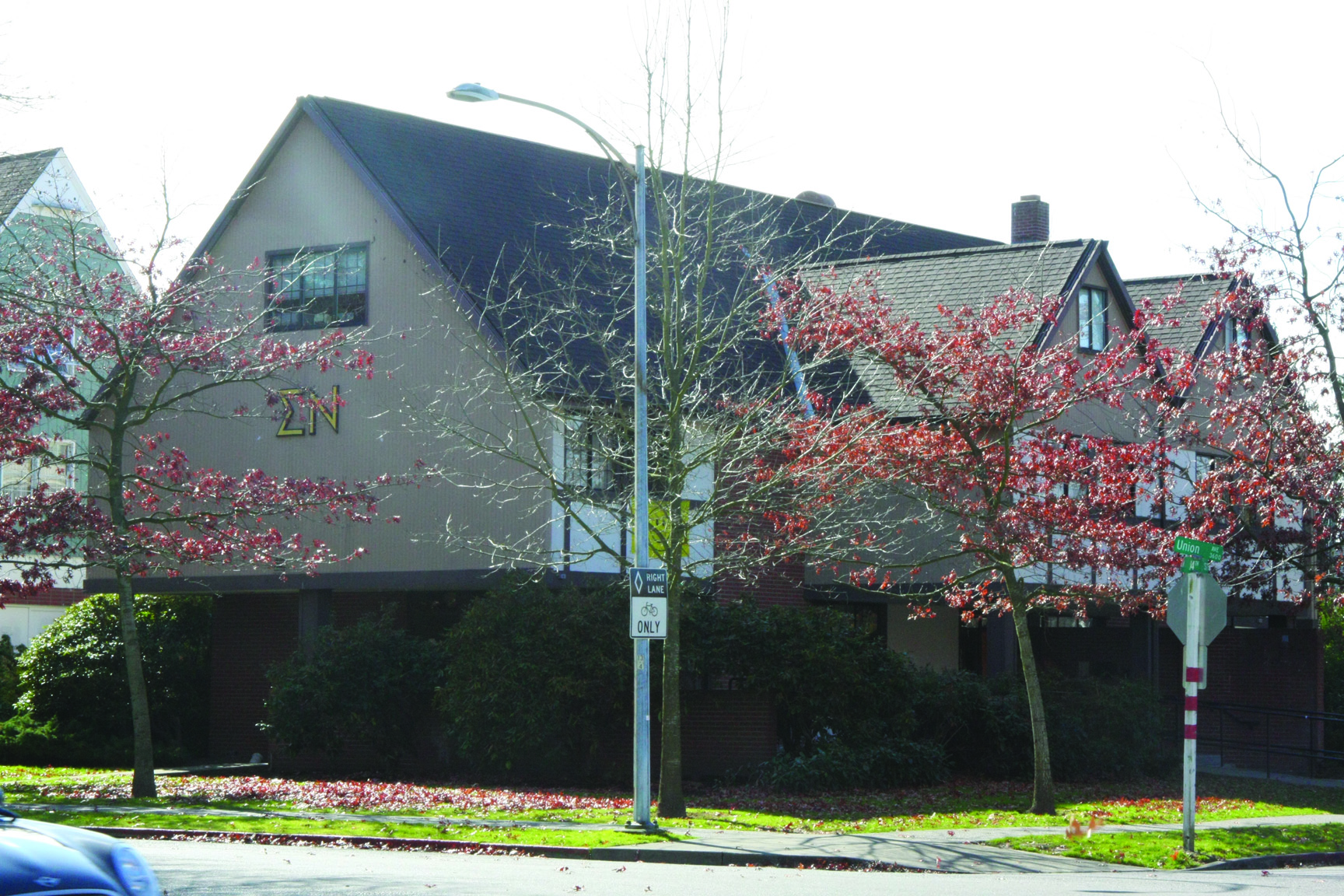 Starting next year the University of Puget Sound will have a fourth fraternity on campus. The Sigma Alpha Epsilon (SAE) fraternity will begin formal recruitment in January for the 2011-2012 school year.
There are currently three fraternities and four sororities on campus. The inequality in the number of sororities and fraternities was due to the Sigma Nu fraternity being deactivated in 2008.
"I'm really excited about getting a new one and what they have to offer to the campus community and the Greek community as well," Kappa Alpha Theta member Ellen Osborne said about the new fraternity.
Last year, a Review Team consisting of students, staff and faculty recommended to Vice President for Student Affairs and the Dean of Students Mike Segawa that a fourth fraternity be added to the Greek community.
The recommendation was based upon "potential interest level for another fraternity, comparisons to like sized institutions, the condition of our present chapters, and the potential for what a fourth fraternity could bring to our community" Segawa said.
Then, the Board of Trustees granted approval for a Request for Proposals to be issued to fraternities around the nation. From the 15 fraternities that responded to the request, three were selected by students and staff. Last month, representatives from the SAE, Lambda Chi Alpha and Theta Chi fraternities visited the Puget Sound campus and were interviewed by both the senior Student Affairs staff and the Interfraternity Council leadership, and gave presentations to an open campus session attended by almost 100 students.
After these events it was decided that SAE would be the fraternity to join the Puget Sound Greek community.
Beta Theta Pi member Olin Stickler believes that, "the move to bring SAE back to campus is a positive one for the Greek community. It's great to see people who are excited and enthusiastic about starting a new colony, bringing a new option to the table for men who want to be involved in Greek life, but didn't find what they were looking for in the other fraternities."
Segawa supports the decision, stating that "The strengths [SAE bring] include a strong national organization (staff, programs, values), an extensive and engaged local alumni base, and member education that is consistent with our campus approaches (for example, bystander intervention training, alcohol education which includes social norms, skills training, and harm reduction)."
SAE was founded in 1856 at the University of Alabama at Tuscaloosa. The fraternity's mission is "to promote the highest standards of friendship, scholarship, and service for our members." SAE consists of over 200 chapters nationwide and approximately 12,000 undergraduate members.
The SAE fraternity is actually not new to Puget Sound. A chapter was founded on campus in 1951 but went inactive in 2000. "We're pretty excited to have another fraternity,"Phi Delta Theta member Levi Johnson said.
During the next few months representatives from SAE will be on campus to provide information to students and to prepare for recruitment second semester. "In the end," Segawa said, "SAE generated a significant amount of enthusiasm on the part of the community members who participated in the process and left us optimistic that they would be a strong addition to our Greek community."