Ski Team provides snow-filled opportunities for racers and skiers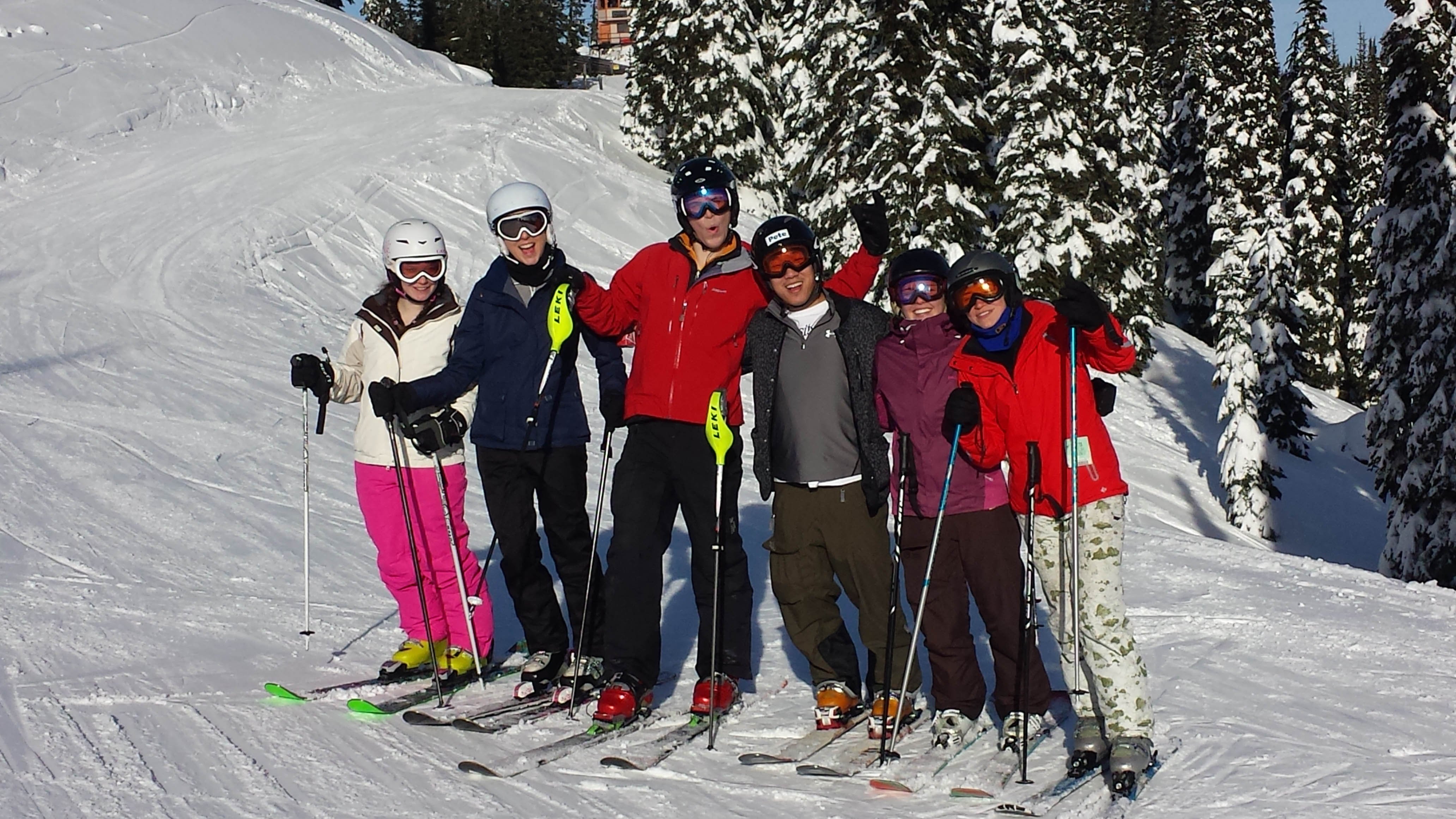 The University of Puget Sound Ski Team has been a part of this campus for decades and their season recently ended. The club provides opportunities for those who love to ski and race. The team has traveled to Vancouver, Bachelor and various places around Idaho, just to name a few destinations.
"It's a good way to get out there and get a lot of good snow and see the mountains," outgoing President and Treasurer Connor Madigan said.
"Our purpose is to get a group of people who really love to ski and get out there on the mountain," incoming president and treasurer Catherine Goldes said.
This year the team had six members and they are looking to expand. "We're going through a transition right now. Connor is going on PacRim next year and Juhyun [Shin, team member] is graduating, so we're losing a big portion of the team," Goldes said. "We want to get our name out there even in the off-season to get people to think about joining."
The team is more interested in people with experience in skiing. "We're looking for people that have experience skiing, but if you haven't raced before that's okay too," Madigan said. "The trips are mainly for racing."
"Any money ASUPS gives us is for racing," Goldes said.
"But racing doesn't take all day, so we just ski the rest of the day." Madigan said.
Some members of the ski team, like Shin, raced before they joined the ski team at Puget Sound, and some joined the team with little race experience. The team competes against various teams from around the Pacific Northwest such as University of Washington, University of Oregon and Whitman College ski teams.
"The ski team used to be a Varsity sport but it got discontinued within the last decade," Madigan said. Although the University does not have an official ski team anymore, Madigan insists that the Puget Sound ski team "holds (their) own" against Universities with official Varsity ski teams.
The Puget Sound team even trains with members of the University of Washington Ski team.
"We go up to Snoqualmie and train with them. We're friends with the coach (at University of Washington) and he coaches us,"  Madigan said. The members of the Puget Sound ski team and other teams from around the area get along. "It's a really friendly conference," Shin said.
Many professional racers are not on college teams, which makes for a different dynamic.
"Our school isn't attracting professional racers so it's just a bunch of people who like to have fun," Goldes said.
The team brings excitement to the conference by wearing costumes and bringing a good vibe.
"It's a party on the mountain," Shin said.
The ski team starts their season at the beginning of the semester by spending a week before the winter semester starts at a resort. They rent a cabin and ski all day. Along with skiing, the team does other activities like cooking, going to the hot tub and getting to know each other.
"It's a great time," Shin said.
While the club is self-funded, the team also receives funding from ASUPS and puts on a big fundraiser every year to make money. The club makes it financially possible for students to go on ski trips together.
"Last year I got to (ski) 10 resorts in one season," Madigan said.
"It's a great value and not that much money," Shin said.
If you would like more information about joining the Puget Sound ski team, email Catherine Goldes at cgoldes@pugetsound.edu, Connor Madigan at cmadigan@pugetsound.edu or Juhyun Shin at juhyunshin@pugetsound.edu.
Tags :
ski racing
UPS ski team