Loree Payne moves on from Puget Sound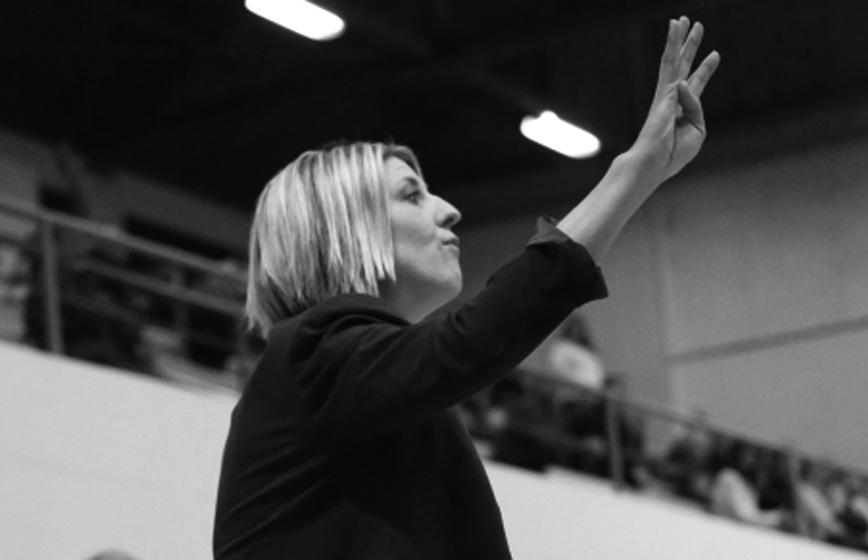 PHOTO CREDIT TO: RONNIE GLOVER
By Tayla Macpherson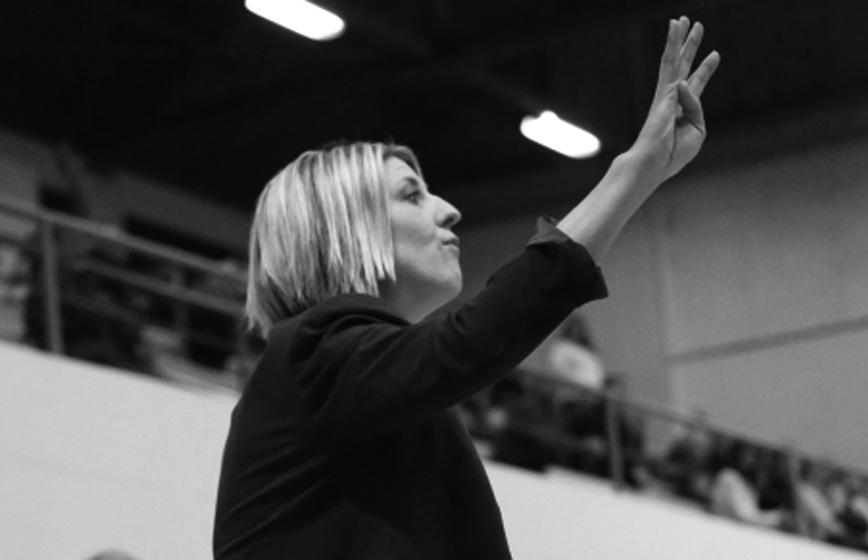 After a long, memorable seven seasons at University of Puget Sound, basketball head coach Loree Payne made the challenging decision to take the head coaching position at Northern Arizona University (NAU). While this is an incredible opportunity for Coach Payne, she will be missed immensely by the entirety of the Puget Sound community.
NAU is a Division I institution with a growing basketball program, which has unfortunately struggled the last few years. The team was 9-21 overall and 5-13 in conference this past season. Payne hopes to bring her positive team energy and championship mentality to help NAU get to its fullest potential.
Payne described the challenge of moving her life to Arizona. "It was an incredibly difficult decision, but one that was an important move professionally and personally. I will definitely miss the people the most! My players, the athletic department staff and the amazing people throughout the campus community," Payne said.
Not only was Payne the head basketball coach, but she was also the head student athlete academic liaison. She worked with all teams and coaching staffs within the athletic department to make each individual academic experience worthwhile. She will not only be missed as a coach but also as a community member.
Amy Hackett, Athletic Director, spoke to Payne's tremendous help towards the Puget Sound athletic program, "Loree was an integral part of our department's culture of excellence and was a strong voice in advancing our efforts to provide a quality experience for the student-athletes. We are pleased we have such an amazing and talented group of women on the team to continue to build on this year's success. That is our focus now."
Payne helped create a close-knit team culture at Puget Sound and hopes to bring that mentality with her to NAU. The Puget Sound women's basketball team is a very close squad on and off the court, because of the comfortability the teammates have with each other.
Sophomore Summer Bolibol (Mililani, Hawaii) greatly appreciated Payne's thoughtful coaching during the last two seasons. Bolibol spoke to Payne's intense yet productive coaching style.
"The thing that I'll miss the most about Coach Payne is her love for the game and for each of her players. On the court, Coach Payne truly brought the 'payne,' running each player hard and pushing everyone past their limits. While it was tough at times, she truly cared for each of us and wanted to see us reach our fullest potentials. She helped us achieve one of our goals of becoming undefeated conference champions and it wouldn't have been possible without her."
After seven seasons of coaching women's basketball at Puget Sound, Payne assisted the 2016-17 Logger squad to finish first in the Northwest Conference and advance to the second round of the NCAA tournament. Additionally, she individually accumulated an overall record of 130-50 with the Loggers. In the last two years, she assisted three players to gain All-West Region accolades: Emily Sheldon (2015-16), Alexis Noren (2016-17) and Samone Jackson (2016-17).
Payne immensely encouraged players and the community around her to be their best possible selves. Players have discussed her ability to respect every opponent by always being prepared with stats and specifics about the opposition.
Payne reflected on her time and enjoyment at University of Puget Sound, "I have absolutely no regrets. I enjoyed every aspect of my time at Puget Sound. It is truly an incredible place!"
Bolibol spoke about her thoughts about next season with the high quantity of changes occurring within the program. "It will be interesting to have a new coach and the new [first-year students] apart of our team. While it has been a difficult time for all of us with the changes that have been happening so rapidly, we are all doing our best to keep positive for what next season has in store for us."
The women's basketball team will certainly be different next season without Payne, yet there is no doubt that their hard work and chemistry will not fade. This squad has a bright future ahead of them.