Dean Segawa's love for the Mariners reaches no bounds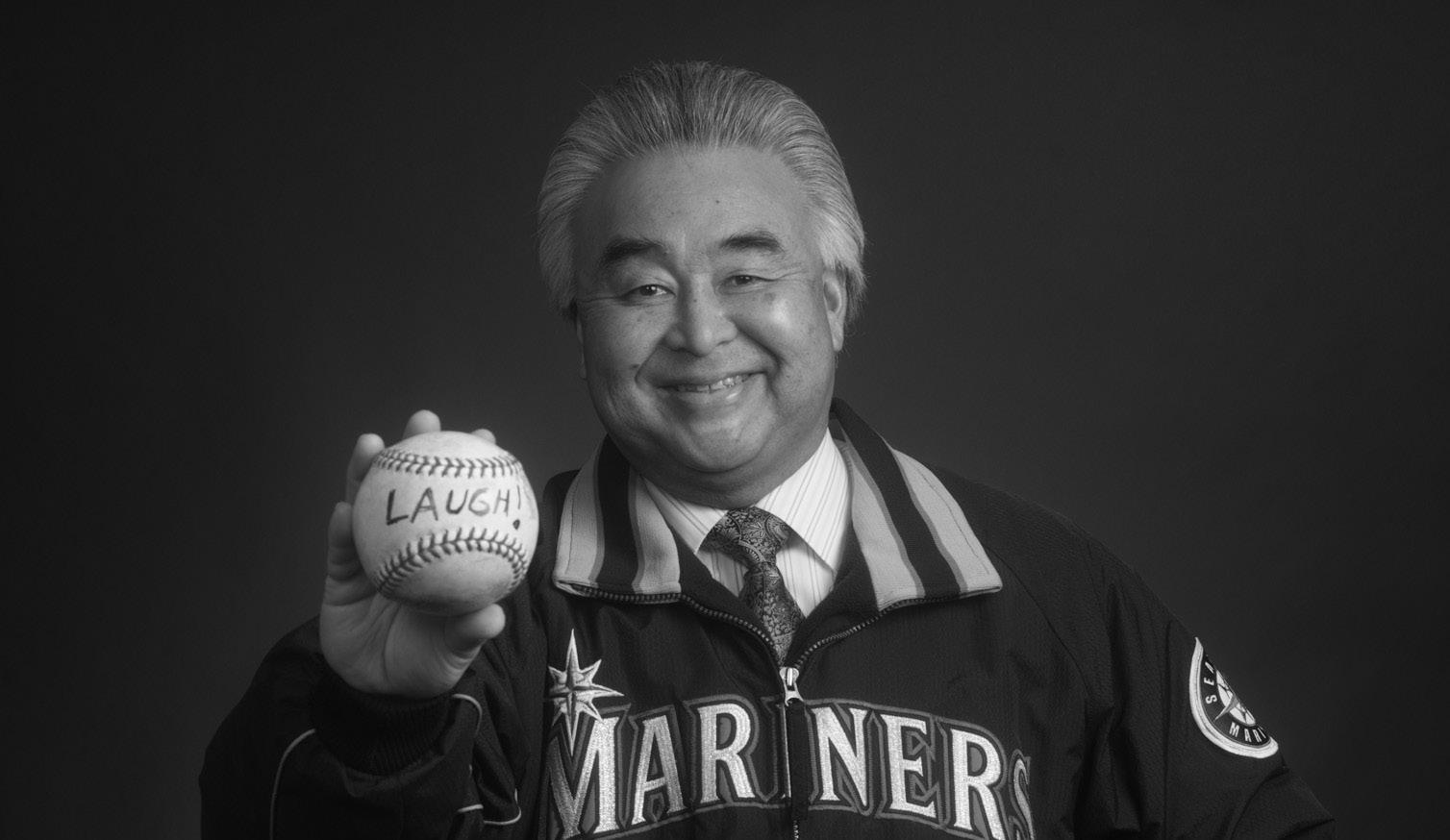 PHOTO CREDIT TO: MIKE SEGAWA
By Zachary Fletcher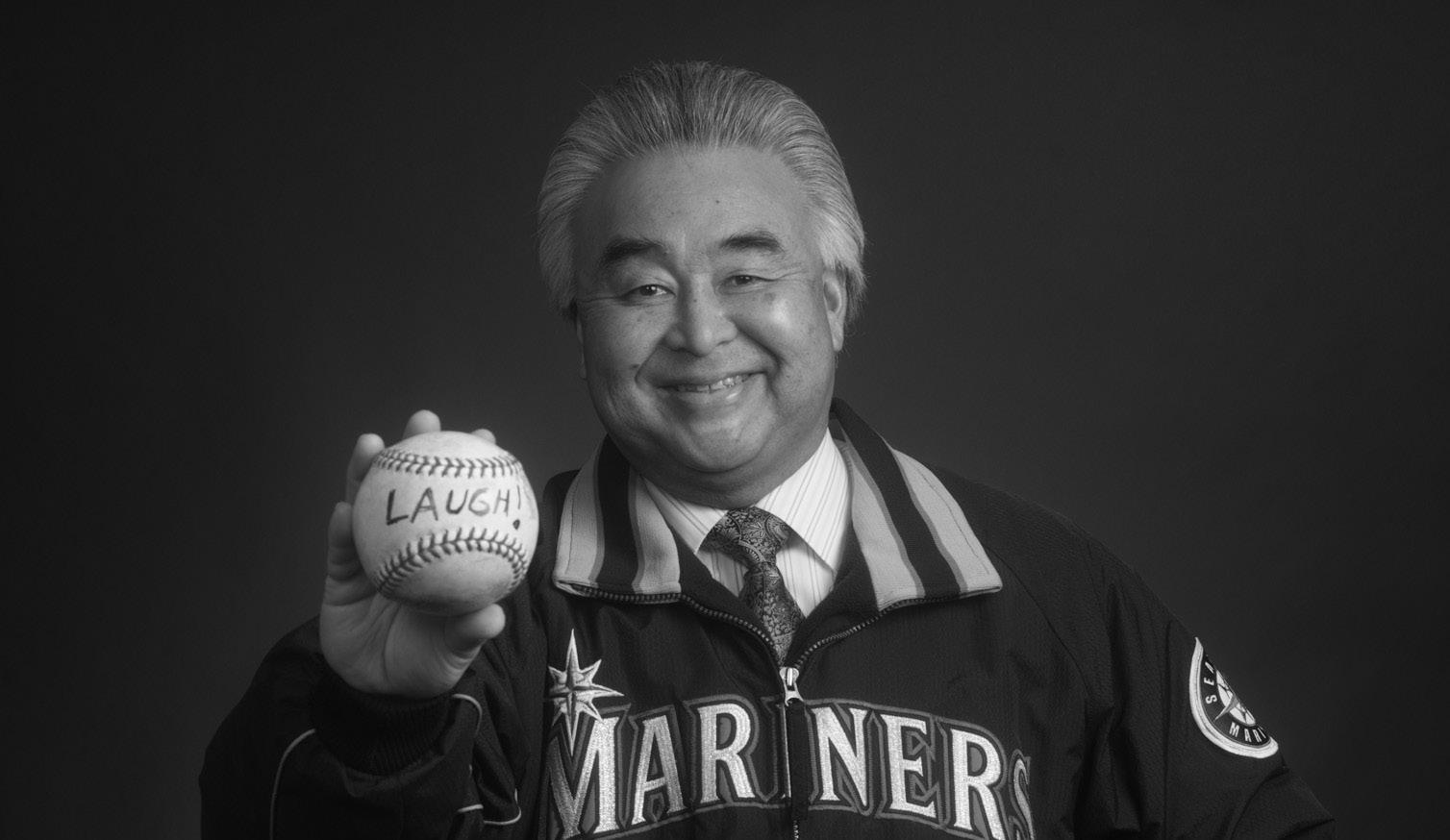 Here at Puget Sound, students and faculty alike share no shortage of love for the professional sports world. The fall semester usually brings out people's love for football — Seahawks, Broncos and various other NFL jerseys can be seen around campus. The spring is the time for baseball.  The campus is overrun with Mariners and various west coast team jerseys, and no one has a bigger appreciation for this time of year than Dean  of Students Mike Segawa.
Mike Segawa and his family have lived in the area for more than 30 years and their love of the Pacific Northwest is unquestionably connected with their love for its sports team.   
"Over the years the team has had so many talented players, and just good people, that it was inevitable I would develop a strong and lasting connection to the team," Segawa said.
Segawa was introduced to baseball when he was growing up in the San Diego area. "My mother introduced me to baseball over 50 years ago when she took me to my professional baseball game," he said. "[It was] a Pacific Coast League minor league baseball game with my hometown team, the San Diego Padres."
Since then, Segawa has not only enjoyed watching the Mariners play, but he's also appreciated sharing his love for the game with his family.
"Our son is a knowledgeable fan but his sister is the fanatic like her father. So baseball has taken on a multigenerational connection in my family and I cherish that," Segawa said.
Watching the Mariners play has become a family affair and Segawa stated that he is "a true believer that there's never a bad day at the ballpark."
Segawa recalls "the double" as one of his favorite Mariners memories. In the 1995 American League Division Series (ALDS), Edgar Martinez hit a double to left field in the bottom half of the 11th inning, down by one run, with runners on 1st and 3rd. Both runs scored off the double, allowing the Mariners to clinch the series and a spot in the American League Championship Series over the Yankees.
"My son and I were at that game in the Kingdome, sitting up in the 300 level, and the place was bedlam for that play and much of the last half of the Refuse to Lose season. I'll hold onto that one until we record a final out to win a World Series championship," Segawa said.
It's moments like those that Segawa cherishes; not the only great play from his team, but also his ability to share the moment with his family.
Segawa is also appreciative of the great superstars that have gone through the Mariners organization.
"There have been many superstars like Junior, The Big Unit, Edgar, Ichiro and Felix but the heart of the team was often players like Alvin Davis, Dan Wilson, John Olerud and Jamie Moyer who were good players, great teammates and terrific members of the community," Segawa said.
As for the current Mariners team, Segawa said, "Kyle Seager is a favorite. He strikes me as a humble, hard-working, and dependable player. He shows up every day and works diligently at honing his craft. He's not even the most talented player in his family or on the Mariners, but he comes to the park every day and gives you a professional day's work."
As most baseball fans can attest, the radio announcers for a team's play-by-play can be a huge part of the fan experience.
Dave Niehaus, radio broadcaster for the Mariners from the inaugural season on 1977 up until 2010 was a favorite of Segawa's.
"I also greatly miss the voice of Dave Niehaus on the radio. He may be the single biggest reason why I'm a Mariners fan," Segawa said.
After his work here at Puget Sound is done, Segawa's plans involve his love for the game. "In fact, when I do retire, we plan to travel around to ballparks all over the country. And when not at the ballpark, listening to the games has always been a big part of my life," Segawa said.
As far as the current season goes, Mariners fans around campus shared a mixed view of how this season will go.
"I think they'll turn it around and win 90," first-year student Eli Thomas (Seattle, Washington) said.
"Hopefully the M's can play well enough for them to lock up a wild card spot and make the playoffs for the first time in 15 seasons or something like that," first-year Drew Campbell (Seattle, Washington) said. "But then again, if being a Mariners fan has taught me one thing, it is never get your hopes up too high," he later added.
Segawa has high expectations for the team, but sees no sense of slowing down from last year's World-Series participants.
"Playoff drought ends as a wild card, but I see a repeat of the 2016 World Series with the Cubs and Cleveland. Cubs in five games," Segawa said.
Dean Segawa may be leaving at the end of this year, but his love for the Mariners and sports will not be forgotten here at Puget Sound.
The Mariners' success for this season may seem cloudy at the moment, but one sure-fire thing is that Segawa will be there to watch, listen and cheer on his team — win or lose, rain or shine.