The world of niche dating apps
By Emma Holmes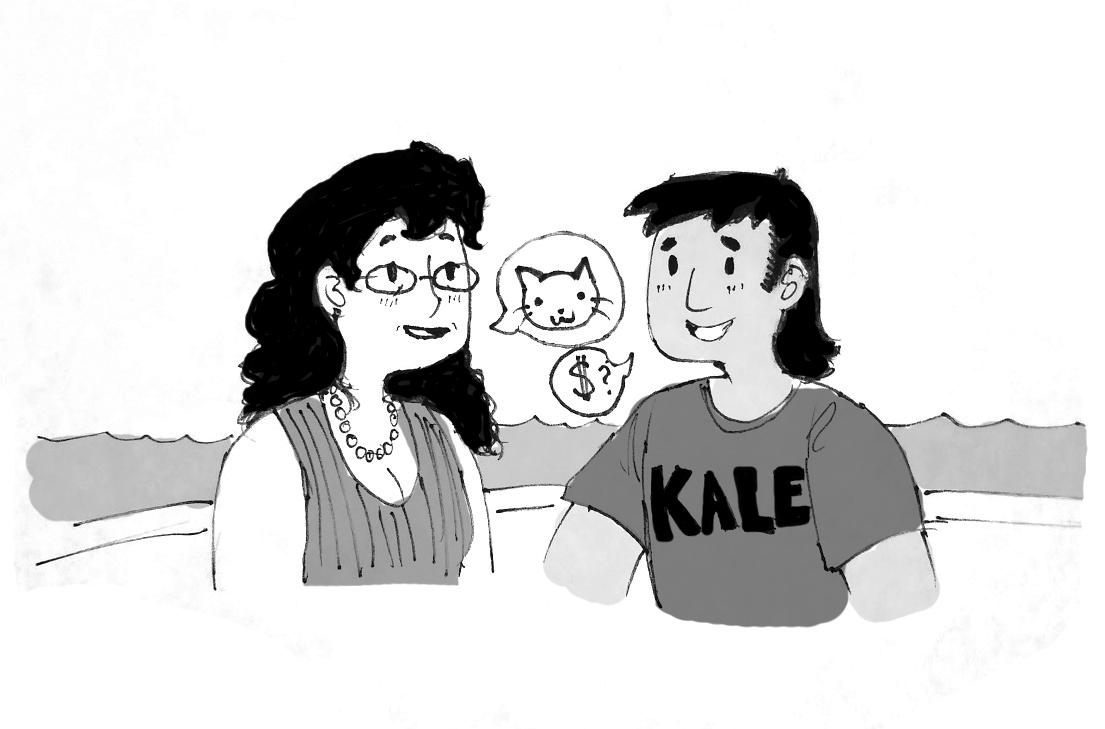 Despite living on a campus filled with thousands of twenty-something peers, it can be hard to find the right person to date. Tinder and Grindr help to narrow the pool by seeing who else is looking, but where are the filters for income, food preference or favorite animal? Why spend the time meeting up with a cutie if you don't even know if they're vegan or not? Lucky for you, the niche online dating is a fast-growing market, targeting geeks, farmers, Christians and sugar babies alike. Here's a list of the top five most intriguing niche dating sites, and the ways they help you find a special someone.
Seeking Arrangement: This site connects Sugar Babies to Sugar Mommies and Daddies. Young people can sign up for free to meet older, wealthy men and women looking to spend money on a youthful companion. The site is free for Sugar Babies, but requires a $50 membership fee for its older patrons. If you want to search specifically by body type, income, net worth or ethnicity, you can buy a premium membership and find your ideal Sugar-someone to hopefully help pay off your student loans.
VeggieDate: Are you dedicated to the vegetarian lifestyle? Are you tired of being catfished by meat lovers? If so, VeggieDate is for you. A free membership connects you to platonic friends and potential romantic interests across the world who identify strongly with vegetarian values. You can filter your searches by religious affiliation, veganism, macrobiotic eaters and raw vegans. Meet without the meat!
Mullet Passions: It's exactly what it sounds like. Mullet Passions allows mullet-havers and mullet appreciaters to search by mullet type as well as by popular interests (the ones it lists are wrestling, country music, and monster trucks). It's completely free, so what in the world are you waiting for?
Sea Captain Date: Do you ever look out at the Sound and wish you could on the water gazing into the eyes of a fellow sea-lover? Sea Captain Date was created to unite ocean lovers, no strings (or land) attached. Despite the title, there's no maritime education required to find your "First Mate." As their site says, "In the unforgiving ocean of love, let us be your lighthouse."
PURRsonals: Finally, if you're tired of swiping left on picture after picture of dogs and their owners, it's time to try PURRsonals. As featured on Ellen, this site connects cat enthusiasts to each other for friendships, dates and cat play-dates. You can simply communicate with long distance feline friends, or meet up in person at the local pet store. Of course, the site is also stocked with cat news, videos and funny cat memes.
If your ideal date is a sailboat ride to a salad bar with a wealthy, mulleted cat owner, then you're pretty much set with these sites here. However, if you're more of a "FurryCon after Catholic Mass with your dream farmer" kind of person, there are sites for you too. Just know that in the world wide web of online dating, there are some golden threads pulling you towards your niche match.